Gabi Sklar has been making waves in the music industry with her captivating voice, thought-provoking lyrics, and undeniable talent. With a unique blend of pop, soul, and storytelling, Gabi has been winning the hearts of fans around the world.
In exclusive interview with teenstar, we delve into Gabi's musical journey, exploring how she has evolved as an artist and the inspiration behind her captivating singles. We also uncover the backstory behind her latest single, "Pardon My French," and gain insights into her creative process.
As a rising star, Gabi has amassed a massive following on platforms like TikTok, where her authentic and engaging content has resonated with fans globally. We discuss the impact of social media on her music career and the role it plays in connecting with her dedicated fanbase.
When did you realize music is going to be your calling?
I remember a genuine excitement to come home from school, throw my school bag under the piano bench and sit and write songs. There was ballet; gave that up real quick (I hid under my mom's coat crying). I gave sports with the same outburst of drama and frustration. I just remember writing songs on the floor of my bathroom when I was seven because It was quiet, I could think and be alone and the acoustics were solid. During recess I'd gather around my friends and we'd sing into empty gatorade bottles (once again, good acoustics) pretending we're on American Idol. Even after all these years, I have that same love as I did as a kid.
You've been on the scene for couple of years now, what are the ways you and your music evolved?
Gabi 5 years ago thought she knew everything but knew very little. 23 year old Gabi knows very little but just wants to keep learning and growing. I think my most valuable advice to offer is to be patient with the process and allow yourself that time to evolve as a human being before the artist-being. The context and quality of your art will only be better for it. You'll only be better for it. I think if you asked me any questions regarding the direction of my artistry as a singer / songwriter, my answers would have been premature whereas now, everything I do is made so intentionally, all wrapped up nicely with a box and ribbon.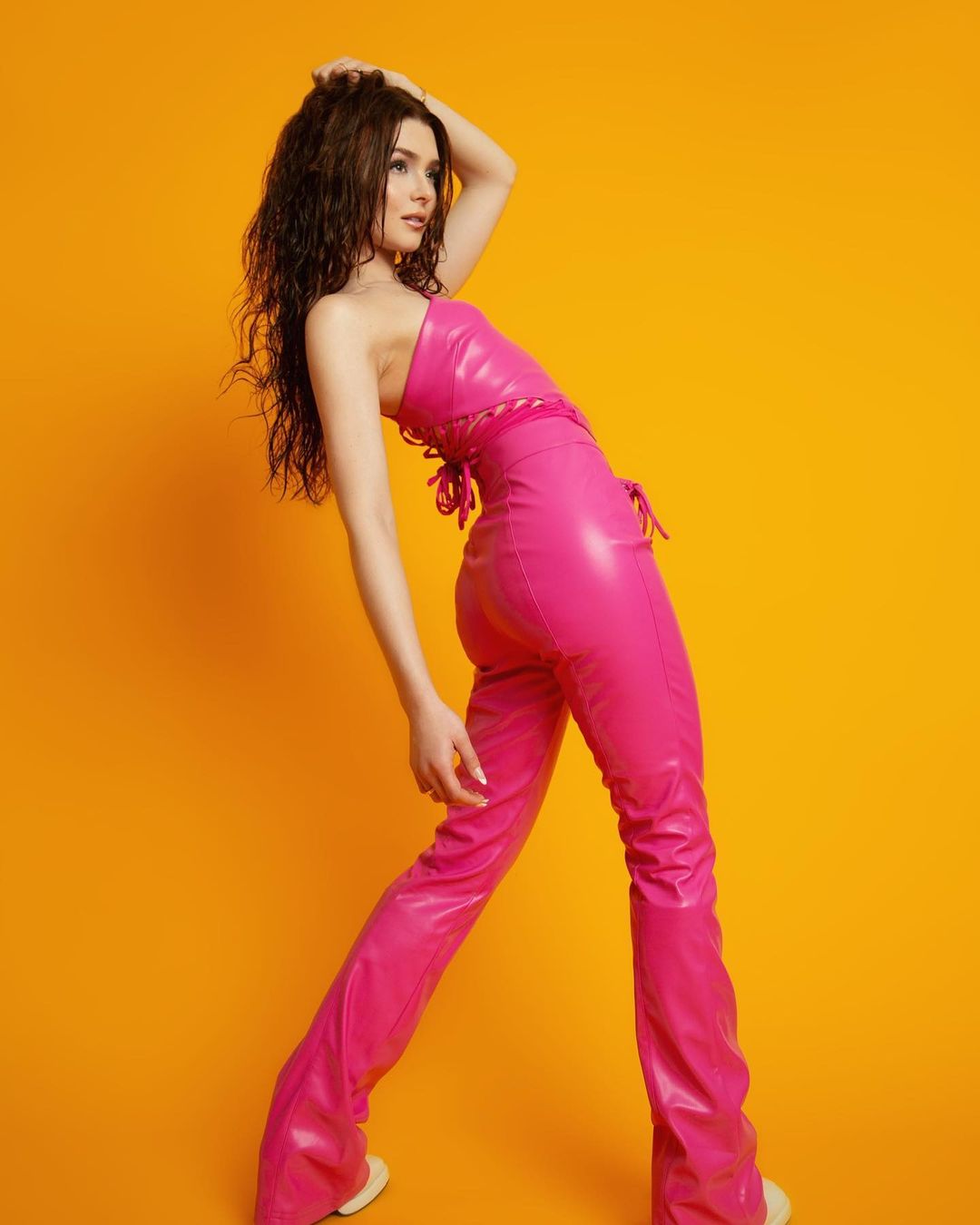 Your singles are usually telling stories people can connect to. Are you inspired by your own real-life situations?
Definitely! I think life imitates art and art imitates life. Are some of my songs complete fabrications of things I've never experienced? Absolutely. That's just the art of storytelling and performance.
Your latest single, Pardon My French, is an interesting song. Could you give us a bit of a back story?
I loved the concept of 'Pardon My French but…' something completely absurd and universally understandable even in Frenglish. For some, it's very evident I've never spoken French prior to writing the song (there were some pronunciation issues) but I think it added another unintentional eliminate to the term "Pardon My French". I had a very specific idea for what the song would be and Greg Shilling co-wrote it with me to make it the fun, playful song it came to be.
"Monster Truck" is the next single and it sounds a bit different than your previous work. How did you "bake it" to perfection?
I was out in LA writing with producer Tommy Brown (also known as @tbhits) for a month doing sessions everyday. We were just having fun with it and experimenting with new sounds. I remember driving through the canyon on my way home from a session having this little hook in my head basically using the steering wheel as a drum. "Back it up like"… hits the steering wheel.."Honky-tonk? That's not the lyric"… hits the steering wheel. I just think as beautiful as ballads and lyric centric songs are, I liked that it was simple and fun. It felt very reminiscent of the 2000s "IT" girls that I grew up listening to (Gwen, Fergie, Kelis, Nelly Furtado, etc.).
You did a small mash-up of 2000s songs recently. Are you inspired by music of that decade?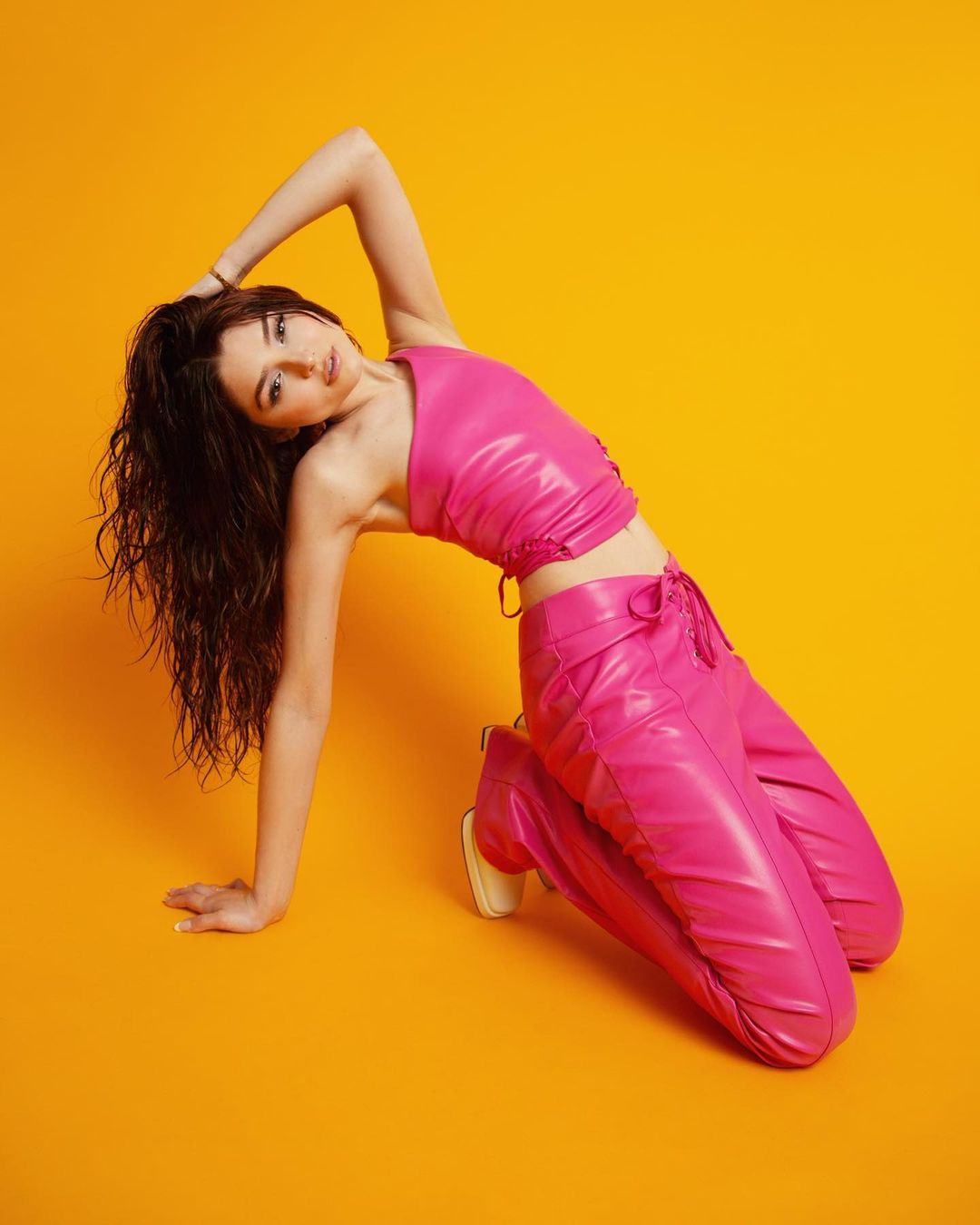 I was born in 99' so the 2000s was the decade that raised me, especially getting so into music so young. I had a little CD player and these big, chunky headphones. Everywhere I went, Hillary Duff, Nelly and Brittany came too. Maybe I'm a little biased, but the 2000s was just a great decade for music.
You have a huge TikTok fanbase. Would you say it's easier to get a hit song right now, with the help of social media?
The algorithms are constantly changing and you can't rely on any platforms to determine whether your record is a hit or not. What does determine that is the music and somehow, great records seem to find their audience and ultimately, the people dictate the narrative. I am incredibly grateful for the support and love I have received over this year since building such an embracing community. I think Tiktok really allows us to build and connect with a global audience like never before but I'd also say it's far from easy.
How do you see yourself as an artist going forward?
I think most people know me from my covers on social media but what they don't know is I've been pursuing music as an independent artist since 7 years prior. I feel like all my experience up to now has been a preface to what is now the first chapter. I'm excited for people to hear the new music. I have a strong feeling, it will not disappoint.